Seeding Images
In the corner of the The Seed, a vegan-vegetarian restaurant in Lancaster, sits a reading alcove. A small bookcase and adjacent table feature a curated selection of seminal socially conscious books and reading material covering everything from Gandhi to pro-labor periodicals. The vibrant, multicolored floor and comforting decor of the cafe converge with this reading nook to create an inviting yet poignant compliment the music of Douglas Thomas and provided the perfect venue for his farewell Lancaster performance, which took place on the second of August. Where I sat prior to the performance in that same reading nook, to talk the past, present, and future of Douglas Thomas' music. A past that oddly enough, began thousands of miles east of Lancaster.

"My music journey started because my Mom and Dad bought a piano in Hong Kong of all places, that's where I was living when I was very young." With the crucible in place, it took only one catalytic listen of Fur Elise and the journey was underway. For the next 23 years, Douglas took piano lessons, honing his craft and receiving instruction from several accomplished teachers, including one who stood out in particular, a renaissance man who opened Douglas up to a diversitiy of influences. "One lesson with him in music meant he was going to teach me things about language, send me home with a book or a movie to read." And did Douglas subscribe to that same view on variety? "I love to tell people my first three CD's I got: Green Day - Dookie, Mariah Carey - Hero, Metallica - Black." The answer seems to be an emphatic yes.
Douglas Thomas' music is certainly emblematic of a diverse approach to songwriting. His compositions weave in and out of time signatures, and alternate periods of lush beauty with moments of scathing emotional outburst.
"...our connection with each other and the planet is of the utmost importance right now."
His stage ensemble ranges from solo guitar to a full band with strings and piano yet there remains a common and very palpable theme to everything he creates. "I'm trying to help humans understand themselves through natural imagery. We are in an age where our connection with each other and the planet is of the utmost importance right now." Self exploration using metaphor and lateral thinking are common veins in the history of songwriting but where Douglas stands apart is the use of natural imagery, and many of his songs like Amphibious, which digs into the issues of sexual orientation, tap at the roots that run deep within the natural world. "It's about understanding an intimate relationship and its demise through the wearing down of a pebble in a stream over a long period of time and wanting that pebble to disappear because it is painful at times. They (natural images) are important to me and raise awareness of the world."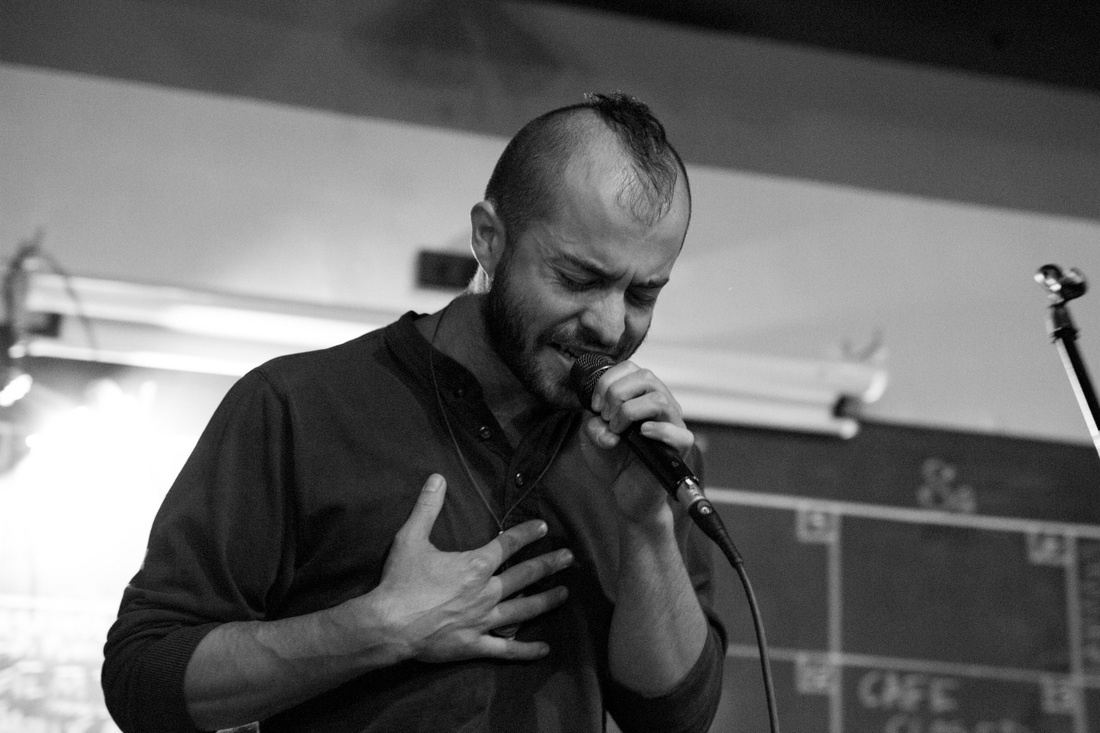 That awareness of the natural world and the desire to be a good steward is precisely what pulls forward the music and allows Douglas to organically collaborate with other musicians. He had the honor of recording an album at the Millport Conservancy. "It's a place that resonated with my imagery and themes and allowed me to invite my listeners there." As for the individual pieces, the genesis of a song starts meditatively for him. "It's allowing things to come out of me, picking it apart and exploring that emotion." Once the seed has sprouted, Douglas writes and arranges all the parts for the other instruments in the piece. Involving other collaborators afterwards becomes a challenging but ultimately rewarding process. "That was a bit of a challenge for me, letting go, but other individuals become invested in your project." He beams when discussing his musician friends who have been a part of the journey thus far. And the transition to live? "Haha, that's the easy part!"

As for future transitions, Douglas is set to embark on a two year educational program in Michigan for Urban and Regional Planning, where he will be learning more about the delicate balance between humanity and the environment and further exploring sustainable solutions to preserving that balance. Music will not be taking a backseat however, as his upcoming album will be mixed and mastered along with an accompanying kickstarter. Three music videos are ready to be launched and he hopes to release the completed album in late fall/early winter with an extended summer tour in the planning. A full plate and a busy agenda for even the most ambitious individual. However, after spending some time with Douglas Thomas, one gets the sense that much like the natural forces he takes inspiration from, growth, exploration, and expression are not simply ambition built on goals, but an inevitability. A natural way of being.

Feature by Phil C.
Photography by Nate Mauger
Headline Art by Bruce Banter

For more on Douglas Thomas, visit his website at DouglasThomasMusic.com and follow him on facebook.com/douglasthomasmusic